New Paintings!

Well, some of them are new, and some of them are just new to the digital format and this website. More new ones will be posted soon.


Peppers
oil; 1999; 10x12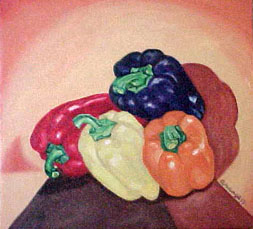 Tottenville
oil; 1997; 20x24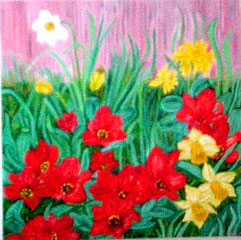 Poppy
oil; 1998; 20x30



Autumn
oil; 1999; 10x22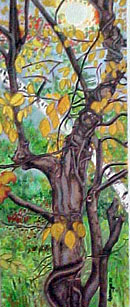 Teaching Buddha
oil; 2000; 24x30



Lotus
oil; 2000; 24x28 *sold*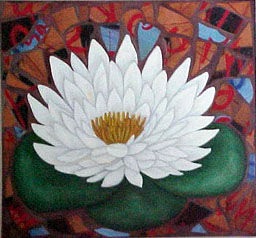 Randolph
oil; 1998; 14x20



Daffodils
oil; 1997; 10x16 *sold*



Anomalous Effusions II
oil; 1996; 24x36
My teacher, Ming Zhen Shakya,
has the original Anomalous Effusions.
As it was my favorite, I made another one.
This one is darker.



Branch
oil; 1999; 18x24



Gum Blossoms
oil; 1996; 24x26
Blossums from a Eucalyptus
tree in Australia